This block is broken or missing. You may be missing content or you might need to enable the original module.
Principal receives 2 Awards from Asset Benchmark Awards 2020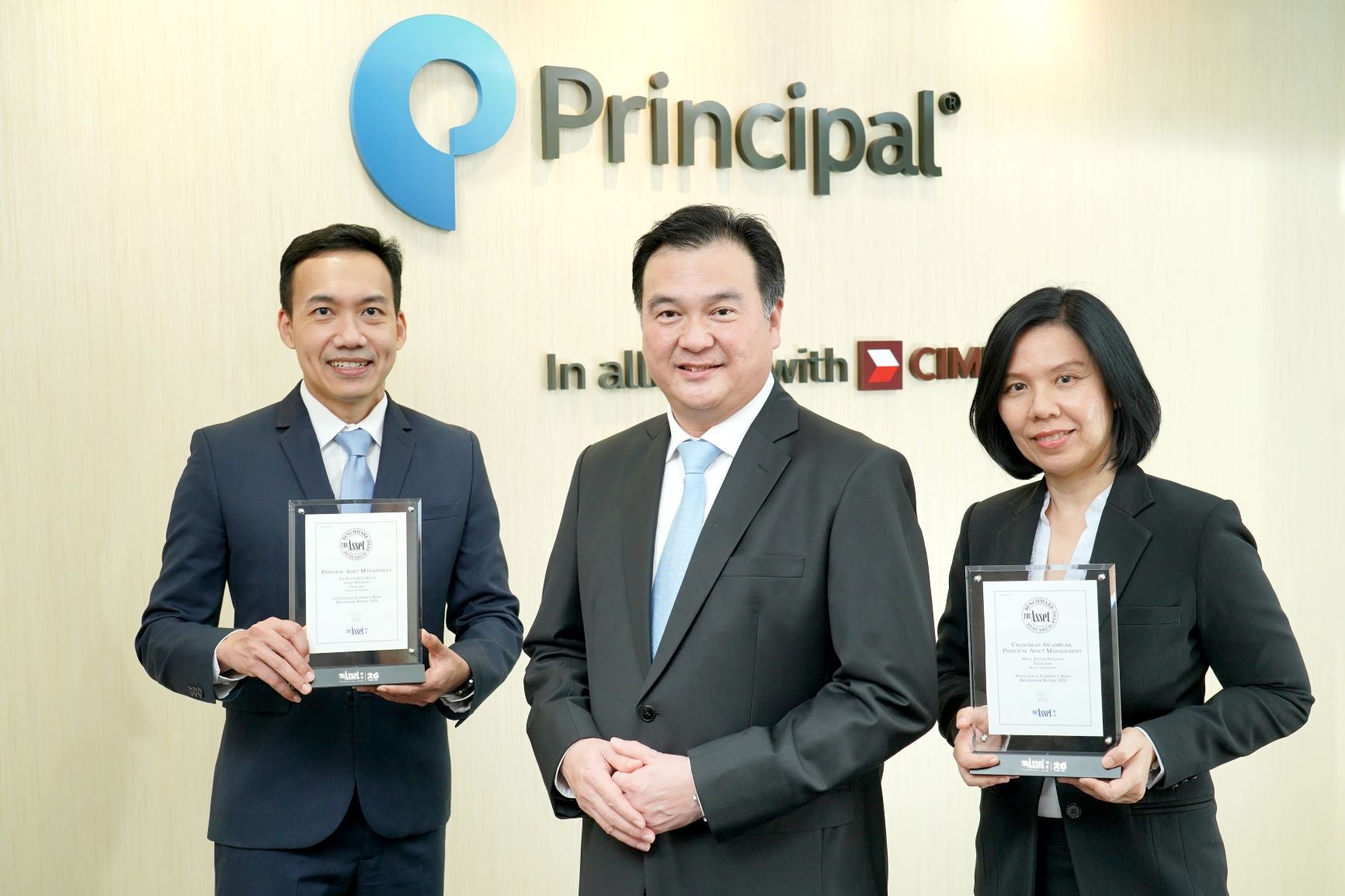 ​
Principal Asset Management Co. Ltd., led by Jumpon Saimala, confirms its strength as a quality asset management firm by receiving 2 regional awards on the Asian stage as "Top Investment House," which is awarded to Asian asset management firms who can display outstanding performance in managing fixed-income funds and voted by investors in the Asian fixed income market. Miss Chanaikan Sawadiruek, Head of Fixed Income Investment of Principal Asset Management, has also been given the "Most Astute Investor" Award to confirm her ability and talent in analyzing the market and managing mutual funds in 2020 from Asset Benchmark Awards 2020 by The Asset Magazine, a leading investor publication in Asia which affirms Principal's potential and capability in mutual funds management.
*************************************
Investors should study the information in the prospectus to understand and should keep the prospectus as information for future reference and when in doubt, please contact the selling agent before investing.