This block is broken or missing. You may be missing content or you might need to enable the original module.
Principal Asset Management wins 4th consecutive Morningstar award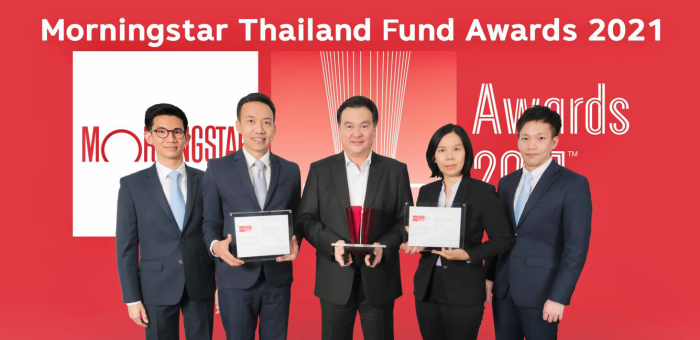 Principal Asset Management Co., Ltd. has won an accolade for being the first securities company to win the prestigious Morningstar Thai Fund Awards for four consecutive years.
Principal Asset Management team led by Chief Executive Officer Jumpon Saimala (centre) receives Best Fund House – Domestic Fixed Income.
The awards are bestowed to asset management companies which handle domestic fixed income funds and being able to achieve the best risk-adjusted performance compared to other asset management firms based on the five-year Morningstar Risk-Adjusted Returns (MRAR) as the criteria for consideration.
Principal Asset Management has also been honored the Morningstar 2021 Best Thailand Short-Term Bond Fund for being able to produce the best risk-adjusted returns as compared to other funds in similar type.
This award is based on the scores of reward rating, risks and qualitative consideration.
All these awards obtained by the Principal Asset Management further underscore the company's capability and expertise in managing mutual funds fruitfully.
Disclaimer:
• Investors should understand the characteristics of the products (funds), conditions, returns and risks before making a decision to invest.
• Past performance is not a guarantee of future results.